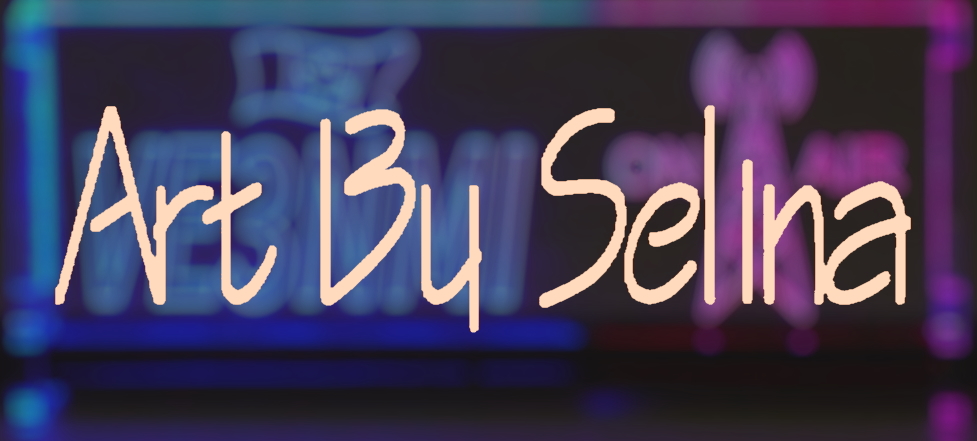 AMATEUR RADIO CALL-SIGN LIGHTS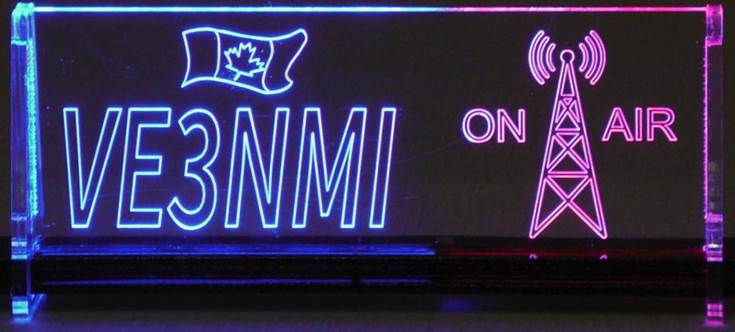 Amateur Radio call sign lights are individually built your specifications & using quality materials providing the highest display contrast possible.
All artwork is sent to you for approval before
committing to purchase, once you approve and pay we cut the light and ship usually within a week
The display Specification:
Size:
Metric size is 246mm(L) x 95mm(H) x 44mm((D) and the display is 212mm(L) x 78mm(H)
Imperial size is 9.7in(L) x 3.7in(H) x 1.7in(D) and the display is 8.3in(L) x 3in(H)
Other custom sizes are available on request.
Available LED colors
Red
Blue
Green
Yellow
Pink
White
Artwork
We provide a selection of predefined artwork such as flags and towers
If you desire something different, send us a monochrome (black & white) line-art and we will endeavor to add to your display
Or ask for a suggestion and we will search the net to find something to your liking.
We have too many samples to display here, Please visit our Google Photo page to see just some of the lights and color combinations already constructed.
Display Configuration
Artwork is permanently engraved using laser technology
The display is divided into 2 sections; approx. 2/3 is for the call-sign and 1/3 the on-air.
It is constructed from 4.5mm acrylic while the base is a multi-layer construction providing light isolation between the 2 sections.
Lights use typically 2 LED colors (from above offering) however many opt for a single color.
We have 3 predefined fonts for text however feel free to view others
Wording can be most any language
Power Supply
A UL approved AC-DC adapter is included with each order.
Input voltage is 100V to 240VAC
The LEDs operate at 12VDC and consume a max of 400ma or 5W.
The power connector is a standard 2.1mm x 5mm barrel connector, center positive.
On Air Tally
Located on the rear of the display is a 2 pin connector used to turn on/off the on air tally.
Some drive the tally with their transmitter so it lights when transmitting.
Others have a toggle switch and use it as a 'do not disturb' indicator
By default the connector is shorted allowing the tally to be illuminated at all times.
Click here to download a PDF schematic and see how to interface to mobile applicatons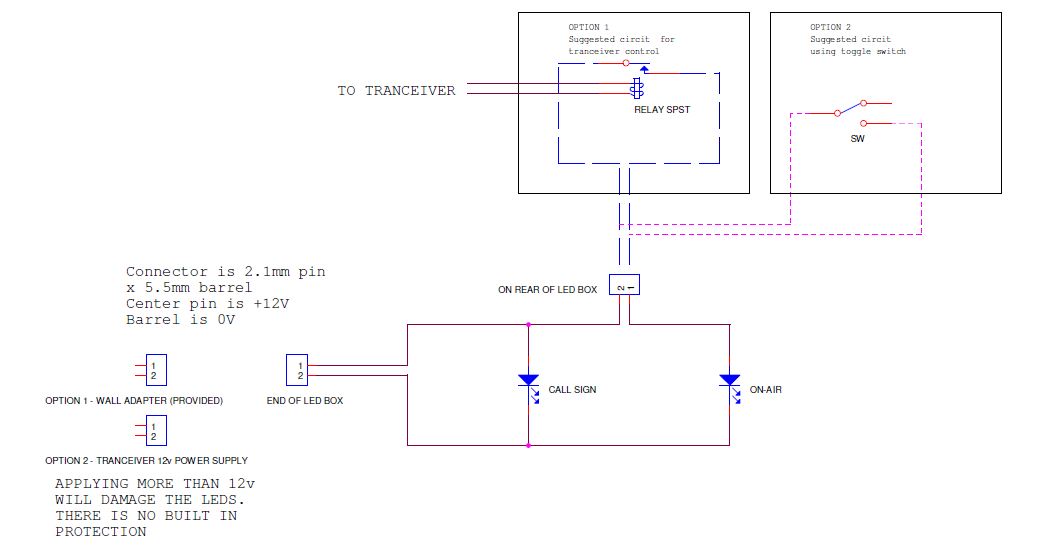 Here are just a few "on air" samples of customized artwork
View our Google Photo page to see many more